The Best Long-term Fix for Roof Repair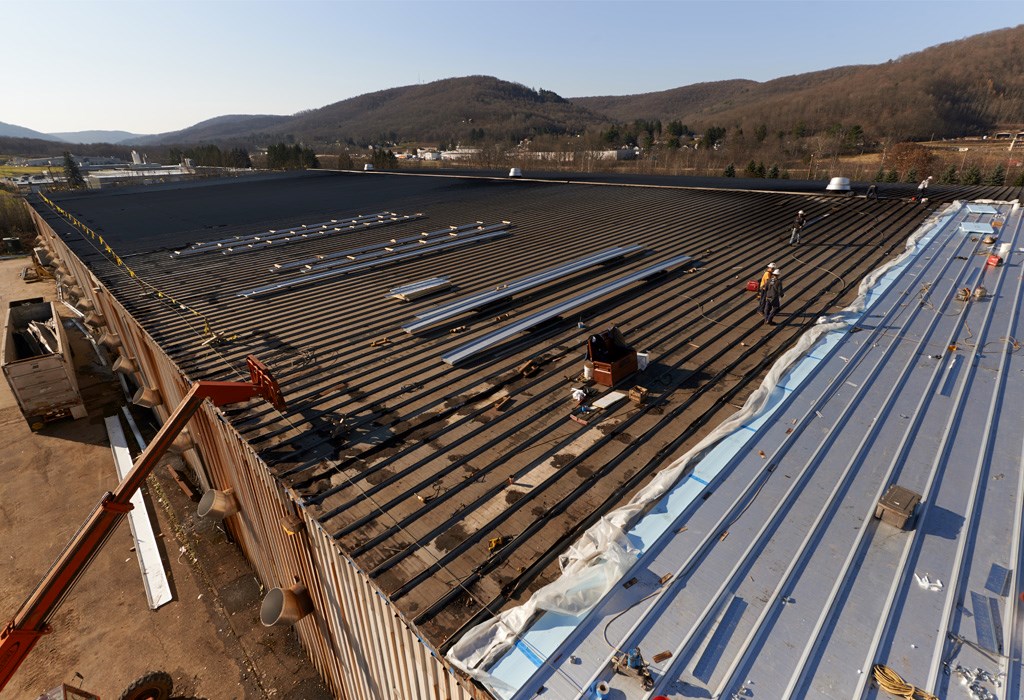 The roof is the focal point of most building maintenance programs because it is critical to the overall performance of any building. When your roof becomes compromised due to age or damage, it risks the operations of what happens inside your building. There comes a point when further patching is not a good investment and your best choice is to replace your roof.
Reroofing is a long-term fix that provides many advantages and can ultimately save you money. Leveraging Butler's engineering and industry-releading products, Phalen brings options to your project that others can't provide. In most cases, these roof systems can be installed over an existing roof, so there is no disruption or downtime for your business operations.
In the end, reroofing gives you a low maintenance and long-life roof solution that will enhance the energy efficiency of your building. Plus, you can use the reroofing project to enhance the look of your building by changing the roof profile using the slope build-up system. This approach is designed to be used over flat built-up or rubber membrane roofs.
Optionally, Phalen can use the metal-over-metal system to install the Butler MR-24® roof system over an existing metal roof system.
Learn more about how we can bring long-term value to your building by a roof repair project.