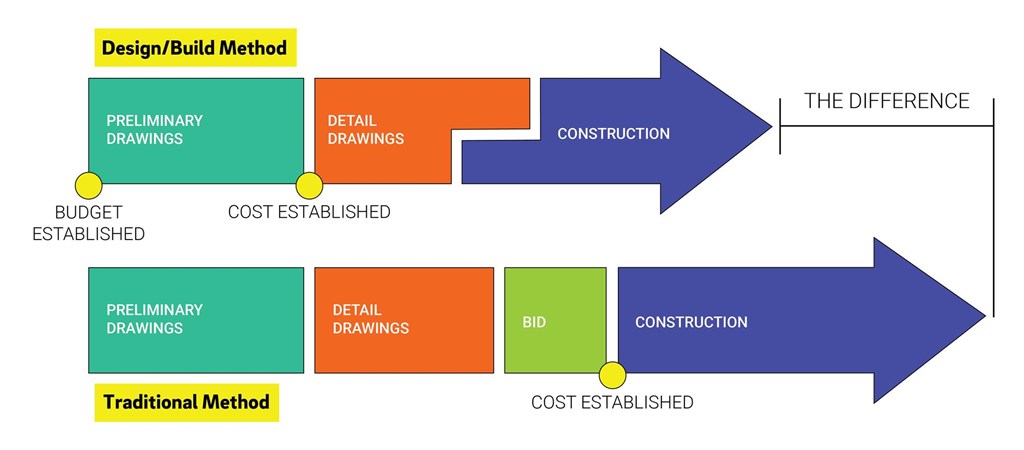 The key advantage to the design/build construction method is the single source responsibility. Rather than managing multiple resources, you get a single point of contact from beginning to end with the design/build method.
Using this method, Phalen manages all aspects of your complex project. In most cases, design/build offers significant savings of time and project costs for the building owner. We have been using design/build for many years, so we can lead you through the process to ensure a successful project. There is no substitute for experience.
In contrast, the design/bid/build approach spreads project responsibilities across various companies (architects, general contractor, construction company, etc.) who must work together to get the job done for the building owner. This "traditional" approach almost always results in higher costs and longer overall project timelines.