SunLite Strip™ Daylighting System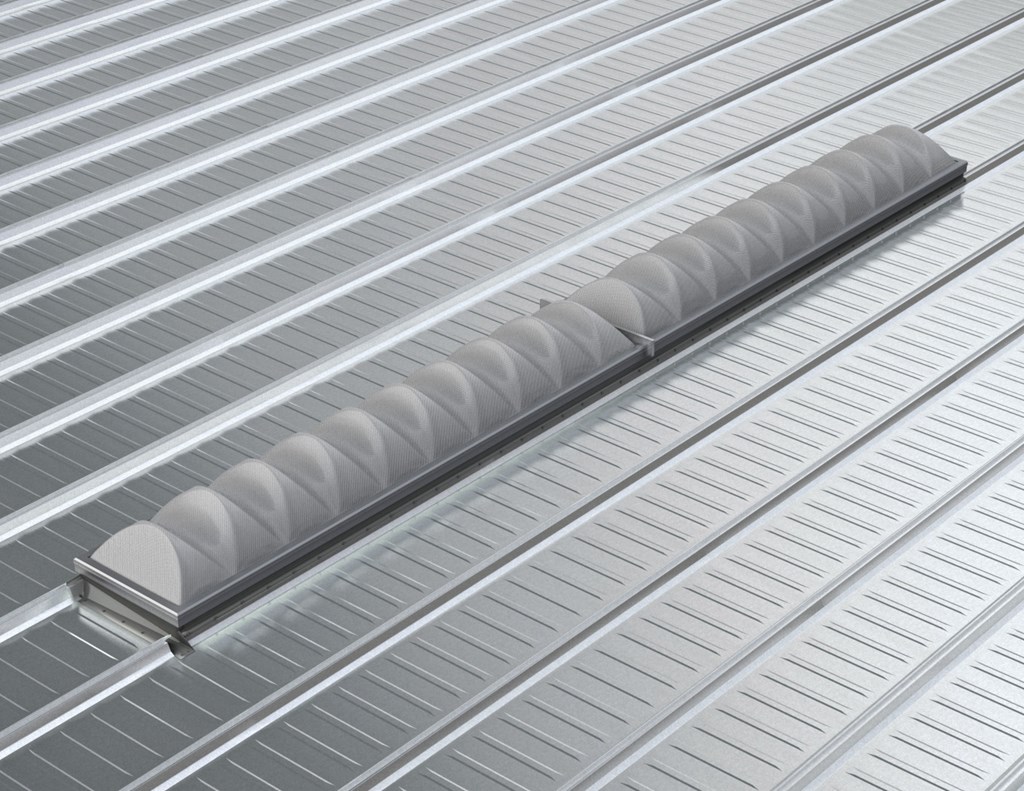 Build Green
Butler Manufacturing is environmentally friendly by design. Our daylighting systems and solar solutions mesh seamlessly with our metal roof systems. Our most popular daylighting system, the SunLite Strip, reduces roof penetration and ensures leak-free maintenance.
Reduce lighting costs by up to 70% and benefit from increased efficiencies just by choosing Butler as your preferred builder. We reduce, reuse, and recycle so you can live well.
Let in the Light and Save
Butler's patented SunLite Strip System introduces natural daylight through any MR-24 roof system, which has been proven to reduce lighting expenses up to 70%. Prismatic acrylic skylights are weather-tight and provide natural light without the glare or hotspots of traditional fiberglass skylights. SunLite Strip is easy to install, thermally efficient and is guaranteed on a 20-year limited warranty. So let the light in and save!
Let us apply the speed and durability of pre-engineered construction to your next project.